THE SWEETEST THING YOU CAN SING
Losing weight over the summer gains Serena some popularity, but it also means discovering first-hand the pains of being a fifteen-year-old girl in a world that both sexualizes and shames young women. After narrowly avoiding exploitation in a shortlived relationship, Serena aligns with a new friend who was the victim of an explicit image that was shared at school. When Serena finds herself in a relationship with a new guy, she is surprised to find a different set of expectations. But have her previous experiences damaged her too much to make it work? As Serena struggles to find who she is as opposed to who she is expected to be, she begins sighting Devin — her older brother who disappeared months earlier.
"The Sweetest Thing You Can Sing is one of the most important books we've published at DCB
.
"
— Barry Jowett, Publisher, Dancing Cat Books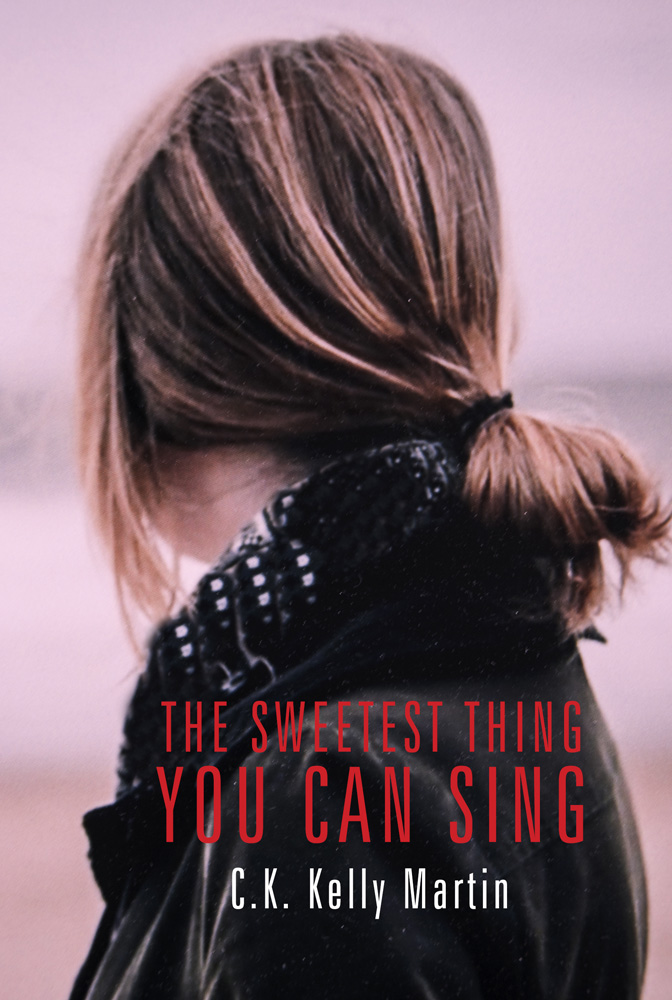 Cormorant (DCB),
©
2014
ISBN-10
: 1770864113
ISBN-13
: 9781770864115
Reading level: Young Adult and up

The Sweetest Thing You Can Sing takes readers on a heartfelt journey of longing, love, self-discovery and newfound hope. Martin has succeeded in offering poignant prose, a fresh perspective, witty, slice-of-life dialogue and well-rounded characters.

As she did in My Beating Teenage Heart, Yesterday and Tomorrow, C. K. Kelly Martin expertly weaves a story based on the typical confusion of the teen years but with an atypical, devastating situation that impacts that confusion all the more.

This novel is so strong in conveying that life is not about boxing ourselves into definitions...Serena's raw fearlessness as a character really connects her with readers, as do the messy situations she finds herself and that don't always have a tidy ending -- a true reflection of real life.

One of the real masters of quiet YA novels is C.K. Kelly Martin, who's been writing for a long time, but is deserving of far more acclaim and attention than she receives. So, it's no surprise that her latest, The Sweetest Thing You Can Sing, is another excellent, subtle novel that fans of contemporary YA shouldn't miss.

The issue of sexual harassment and how to deal with it will resonate with intended readers. The message to be ruthless to those who seek to destroy your reputation... and to surround yourself with loyal friends comes through loud and clear. A subtler message is sent in Devin's ugly life and how it impacts his family: a strong warning better than any lecture from health professionals.


PURCHASE INFO