TOMORROW (Yesterday Book 2)
The sci-fi adventure that began with
Yesterday
continues with a thriller that can also be read as a standalone.
2063, United North America: climate change has rendered great swathes of the country uninhabitable, the rise of robot workers has created mass unemployment, eco-terrorism is a constant threat and a 2059 nuclear exchange between Pakistan and India has torn large holes in the world's ozone layer and pushed humanity's existence towards a cliff.
Garren and Freya have managed to escape that nightmare world and lose themselves in 1986 Vancouver. But the future's reach is long, and they're no longer safe there.
No one is.
Shadowy forces are intent on influencing the past's path. And when Freya is taken, it's up to Garren to save both her, and the future.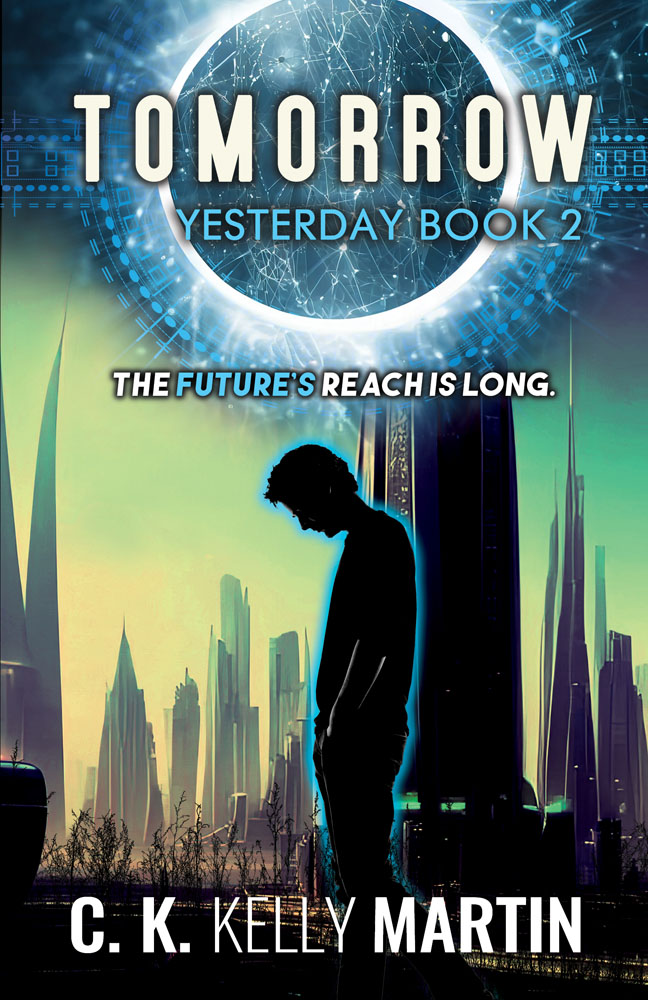 ©
2013
ISBN-10
: 1492250872
ISBN-13
: 978-1492250876
ebook (9781301439256)
Reading level: Young Adult and up
✮

READ CHAPTER
|
✮

SEE PLAYLIST
|
✮

YESTERDAY (BOOK 1)

Martin obviously understands intrigue and knows how to construct a story that leaves readers wanting more with each passing chapter. She also manages to cover difficult and nuanced topics of sexuality and race, as well as environmental destruction and international warfare, with a light touch...This companion piece to Yesterday is very much worth seeking out.

You may know what you want in a happy ending, but C. K. Kelly Martin makes sure that you never see how she's going to get there, or even if. Every book of hers that I have read . . . has kept me engrossed in her unique and passionate characters and their struggles whose outcomes are never obvious. Tomorrow is a worthy and complementary addition to C. K. Kelly Martin's literary collection.


PURCHASE INFO
✮

ePubs currently available from Kobo | Barnes & Noble | Apple | Angus & Robertson | Smashwords | Google Play Books
✮

Kindle copies available at Amazon US | Amazon UK | Amazon CA | Amazon IT | Amazon FR | Amazon DE | Amazon ES | Amazon JP | Amazon BR | Amazon IN | Amazon AU
✮ Digitally narrated

Audiobook

available from Google Play Books

The Yesterday duology "Yesterday & Tomorrow" is now available bound together as a single paperback at
Amazon.com
,
Amazon.ca
(and other Amazon outlets),
Barnes & Noble,
McNally Robinson
, and
Indiebound
. You can also purchase it for
Kindle on Amazon
,
Amazon.ca etc
. and buy it as an ePub on
Barnes and Noble
,
Kobo
,
Apple
,
Angus & Robertson
, and
Smashwords.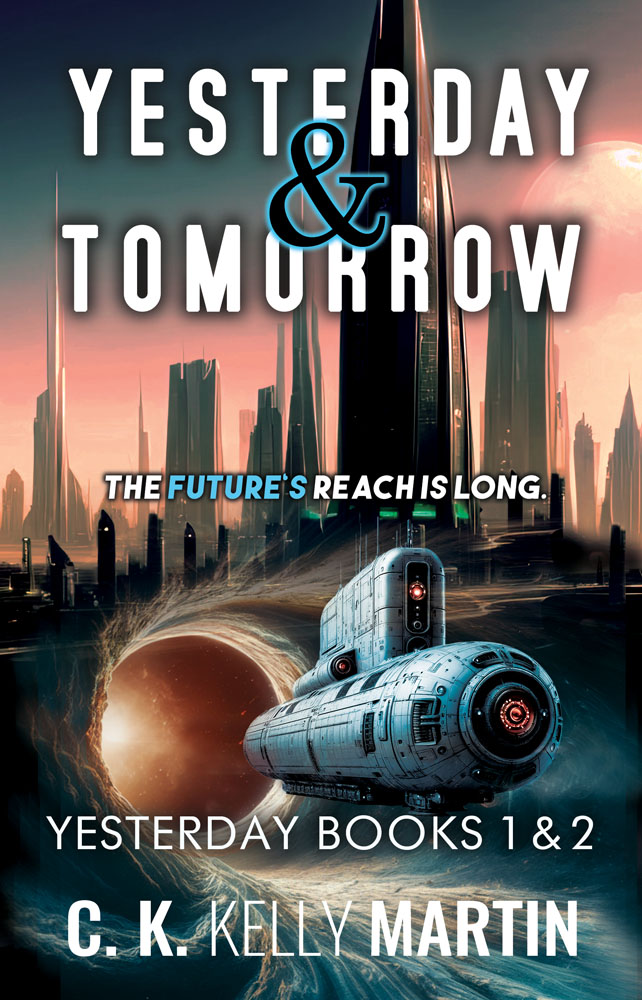 © 2016
Reading level: Young Adult and up
ISBN-10: 1537047531
ISBN-13: 978-1537047539