We caught the world premiere of Irish film
Perrier's Bounty
at the Toronto International Film Festival on Friday evening and it was much fun, markedly more violent than director Ian FitzGibbon's last film,
A Film With Me In It
(which we saw at last year's TIFF), but just as comical.
Here's the
summary from the TIFF site
:
"A tongue-in-cheek narrator introduces us to anti-hero Michael McCrea (Cillian Murphy), who is the perfect boy next door – or upstairs, if you're his best friend Brenda. Night after night, he patiently listens to Brenda's lamentations about her boyfriend Seamus's cheating heart. A real catch, right? The unfortunate matter is that Michael is estranged from his father, Jim (played by Jim Broadbent). And he owes Dublin's most ruthless gangster, Darren Perrier (Brendan Gleeson), a lot of money.

With impeccable pacing, Perrier's Bounty follows Michael during two whirlwind nights in the city. On the first night, he confronts his ailing dad, takes a swing at Seamus at the pub, seeks a loan for his debts, burgles a home, participates in blackmail and is implicated in the accidental murder of one of the crime lord's goons. For his deeds, a ten-thousand-euro bounty is placed upon the heads of him, Brenda and Jim. The twenty-four hours that follow are a veritable game of cat and mouse, with a trail of mishaps and mayhem left across Dublin as Perrier's gang closes in. Michael's fight to save his skin is complicated when he is forced to confront his emotions toward the eccentric Jim, who washes down coffee grounds with cold water, and Brenda, who is morose to the point of being suicidal after getting dumped by Seamus."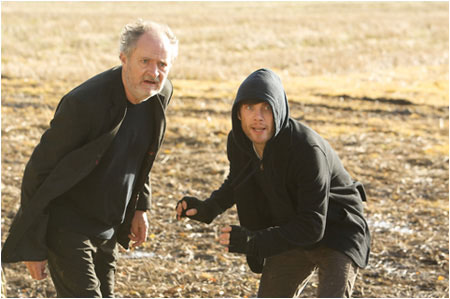 I was surprised by just how much violence you can comfortably get away with as long as you keep the audience laughing, but what really struck me about this movie was how different it played having come from an Irish writer (Mark O'Rowe) and director than it would've from American or British ones. The Irish sensibility/wit renders this film brashly charming—charming with liberal use of expletives and blunt implements to the kneecaps. There's also something about it that seems humble at the core where an American or British film would've appeared arrogant and without half as much as heart. I think in large part this is due to the relationship between Michael and his rather eccentric father (played by Jim Broadbent in the film's most winning performance) who is convinced, for reasons that have nothing to do with the bounty, that he'll die the next time he falls asleep, but there's a sort of rough warmth between the F-words and batterings/shootings that makes itself felt throughout the script.
You can read notes from
the Q & A here
. While Ian FitzGibbon said the film will have quite wide distribution in Ireland and the UK, unfortunately it doesn't yet have North American distribution. I'm hoping that changes as I think it could make a big splash in North America given the opportunity.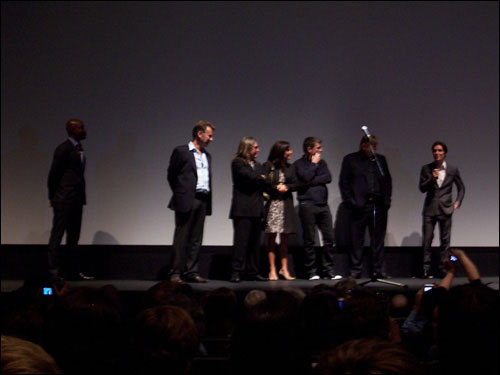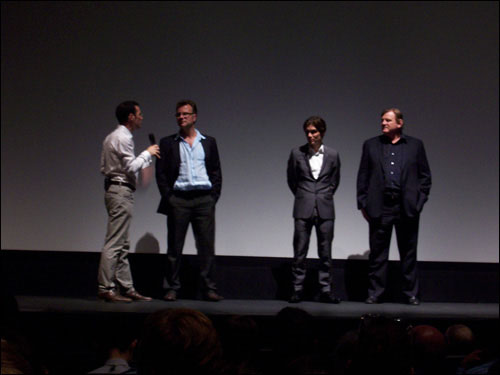 Some YouTube footage from the Q & A: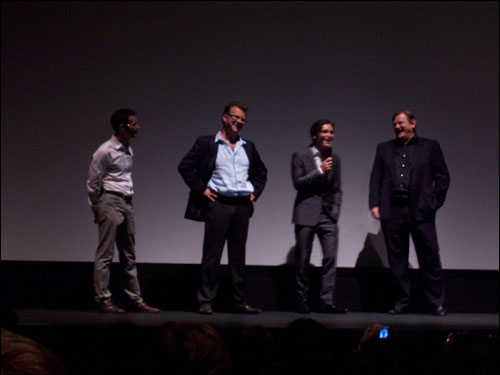 On Saturday morning we headed up north to spend the weekend with some friends. Saturday was a gorgeous day to be out on
Georgian Bay
and we hung out on the water for several hours, enjoying the scenery and fresh lake air. The calendar may say September but I would've sworn it was August (except for a few stray trees already showing off their fall colours).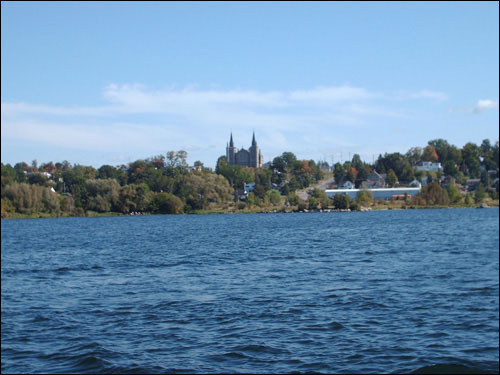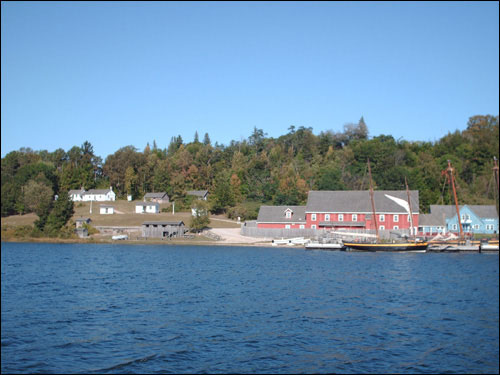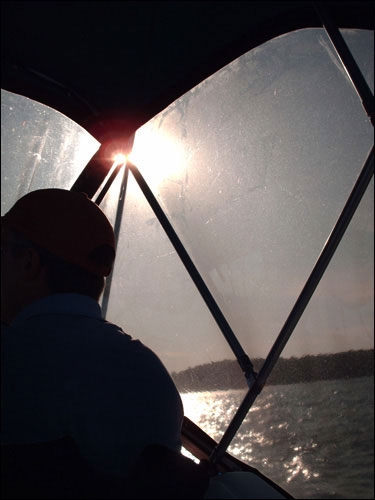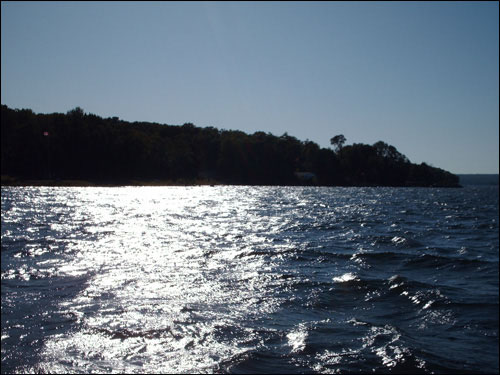 Glorious, right? I couldn't ask for anything more from a weekend!