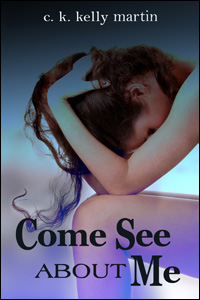 I've had my nose to the grindstone since I got back from Ireland. Readying
Come See About Me
for publication feels like a marathon of a process but I think I finally have things under control (hope I didn't just jinx myself saying that!). As of this moment you can buy a Kindle copy of
Come See About Me
on
Amazon
, an ePub copy from
Smashwords
, and an actual paperback from
Createspace
. Apparently in 5 - 7 days the physical copies will also be available for order from Amazon.com and hopefully in time Smashwords copies will feed out to various major retailers like the Apple iBookstore, Barnes & Noble, Sony, and Kobo.
I took six months worth of desktop publishing courses while living in Ireland during the nineties and have been designing my website since 2001 so was thrilled to have the chance to design the cover for
Come See About Me
as well as all the material for the paperback. This book is set mostly in the town where I live—the soft place Leah falls after the devastating death of her boyfriend—and it was fantastic to be able to delve into some of its many charms.
A
Come See About Me
giveaway is to come (more details on that later). In the meantime I'm going to splash a bunch of my holiday photos here. I've taken so many snaps of Dublin during the past few years that this time around the only locations I captured were the
Botanic Gardens
in Glasnevin (they do lovely meals in their cafe so if you're ever visiting be sure to stop in there for a bite) and posters about the
Irish European Fiscal Compact referendum
hanging around town. Unfortunately the vote didn't go the way I wanted; what growth can ever come from austerity?
Just look how austerity measures in England have pulled them back into recession
...but that's a blog entry onto itself!
Anyway, most of my photographs are from our jam-packed four day jaunt to London (and a day trip to Windsor Castle, Stonehenge and Oxford), all dressed up for the Jubilee celebrations which at that point were only a week away. We were incredibly lucky to get tickets to see
Misterman
at the National Theatre, a one man show starring Cillian Murphy who was utterly mesmirizing as a man out of step with the world around him. Other than that one of the high points of the trip was visiting the
Portobello Market
in Notting Hill on a busy, sunny Saturday (they've got
everything
there and I scored a yummy pizza lunch for 90 pence at one of the stalls). In fact we were extremely fortunate to have gorgeous weather the entire four days and got a bit of a burn wandering around the city without sunscreen in late twenties temperatures (lesson: never skip the suncreen!). Another highlight occured just as we were leaving town, at the Heathrow Airport security scanner. My husband was setting the thing beeping and while he was more thoroughly scanned, who should be getting similar treatment next to him but our favourite
Spook Tom Quinn
(British actor Matthew Macfadyen) aka 2005's Mr. Darcy.
My other cool sighting while away was two seals off the coast of Shankill beach while out walking with my friend and her dog. The seals were so close to shore that we could've swum out to meet them. In fact, another couple were out there with their Labrador retriever playing fetch in the water. The lab kept spotting the nearest seal and trying to swim out to it only for the seal to duck underwater again and leave the dog paddling in circles. My friend and I stood there quite awhile watching the scene.
What else? I've been meaning to go on
the Blitz - London at War
walk for twenty-two years and finally managed to do it. Each of the
London Walks
I've been on over the years have been amazing and I can't recommend them highly enough. We got some cool (and cheap) antique prints from favourite childhood—books Babar, Tintin and Winnie the Pooh—at a stall in Portobello Market. I'll try to post a photo of them once I have them framed and hung on my wall. And we went to see
Prometheus
last Friday at the biggest theatre in Dublin's
Savoy
(I would see every movie in the Savoy one if I could!) and
loved it just as much as Roger Ebert did
. I remember the days when movie releases were months behind across the pond and now it seems that sometimes they're getting them first.
Now on to the photos: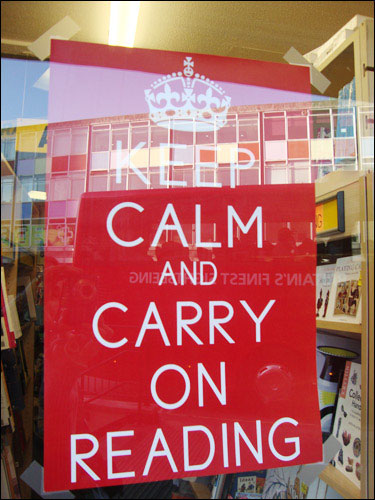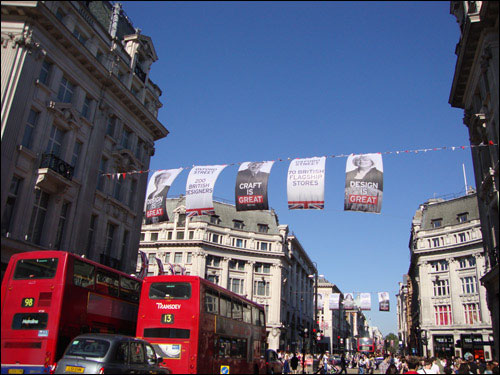 London all dolled up, ready to celebrate.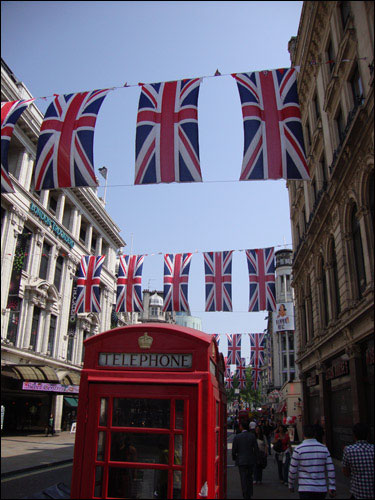 Jubilee goodies.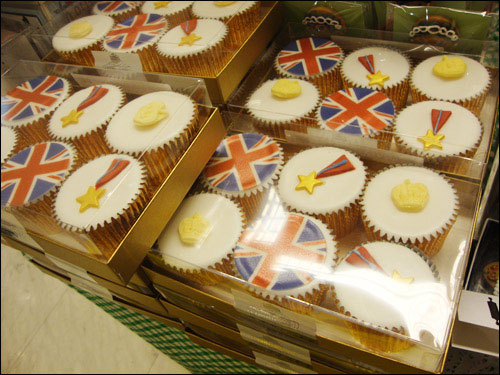 By the Thames: double-decker buses on the Waterloo Bridge.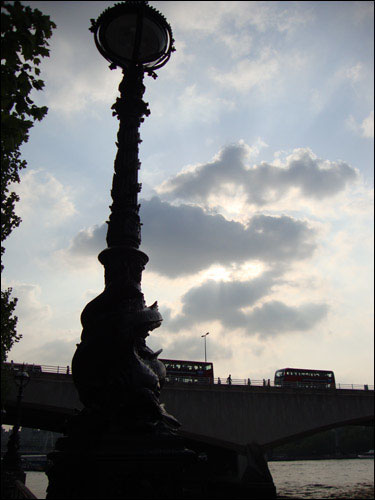 St. Paul's Cathedral.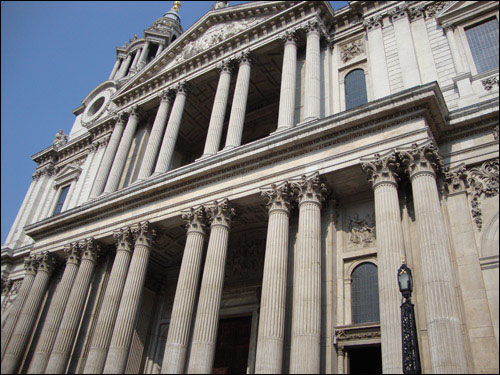 There were tons of cool Britannia shop windows in the run up to the Jubilee.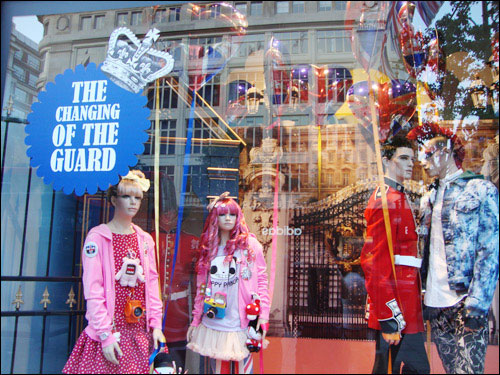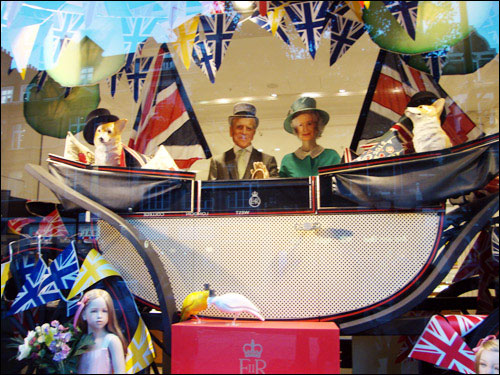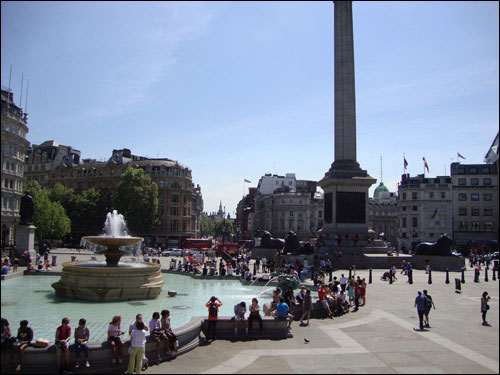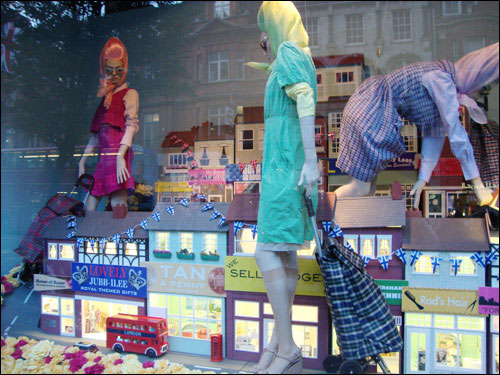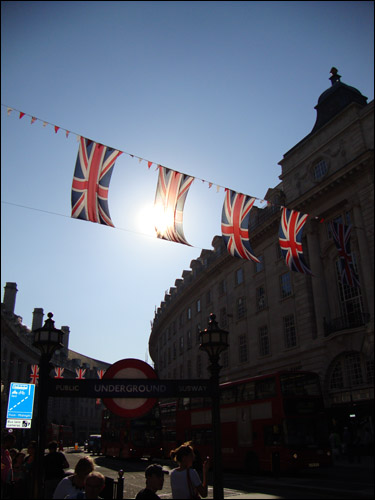 Selfridges, Oxford Street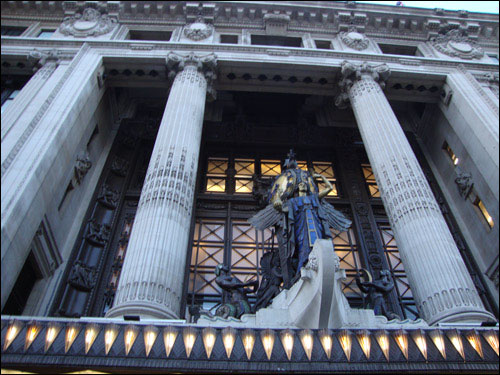 Windsor Castle, supposedly the Queen's favourite castle.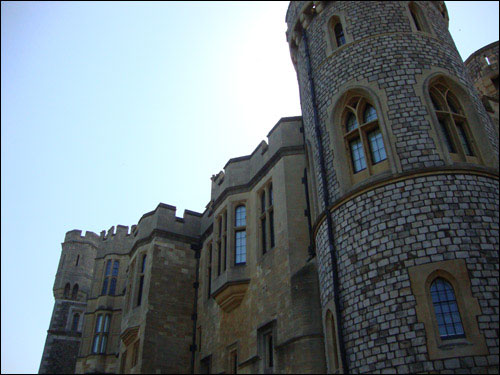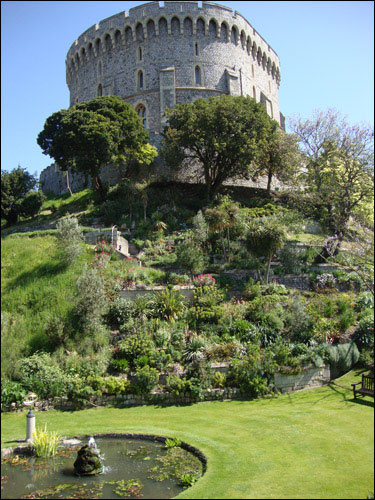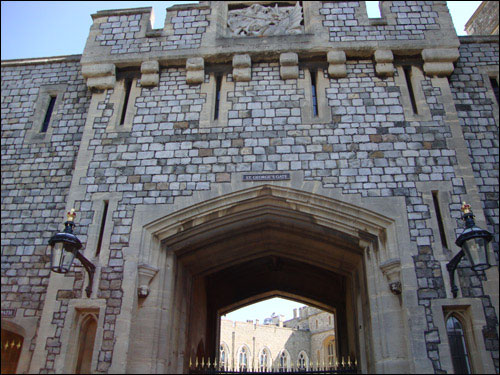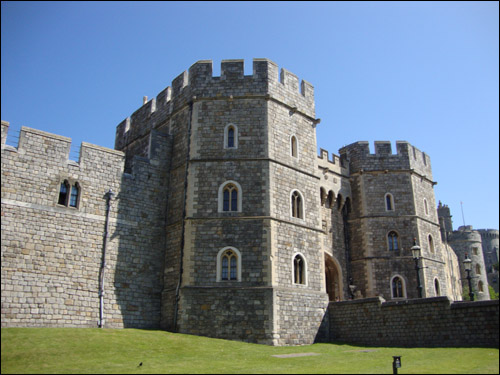 Stonehenge.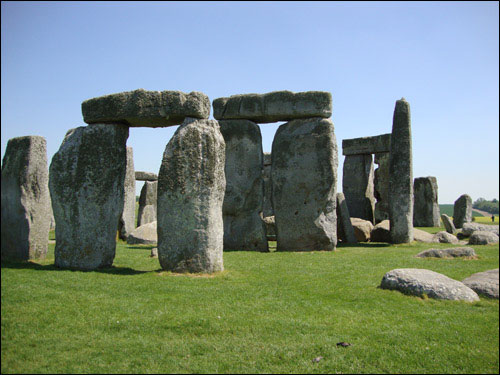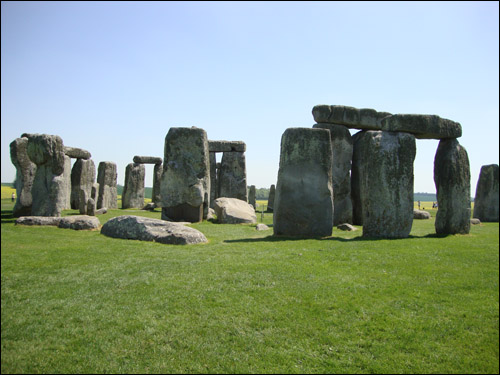 On the South Bank, London Eye, Big Ben and Parliament in the background.
Harrods.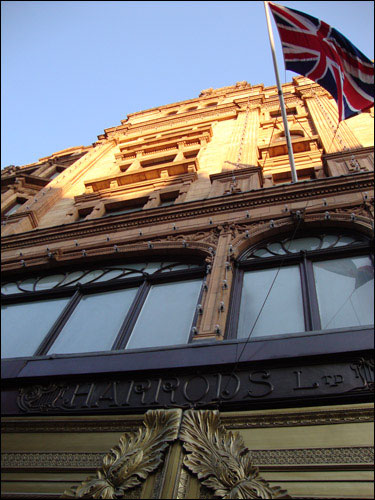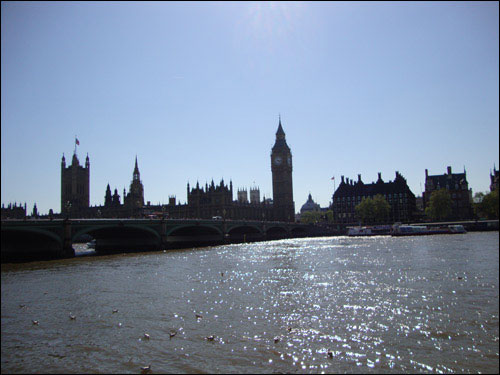 More Jubilee goodies!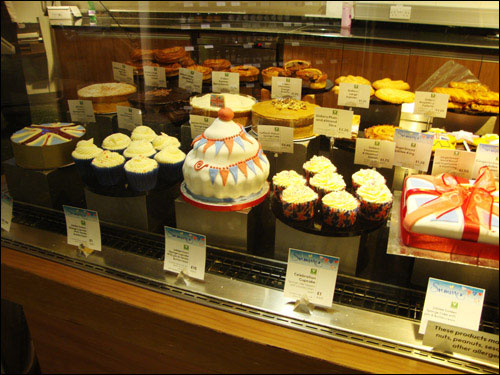 Oxford.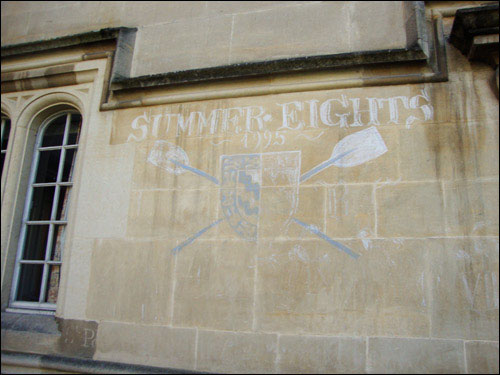 Harrods food hall.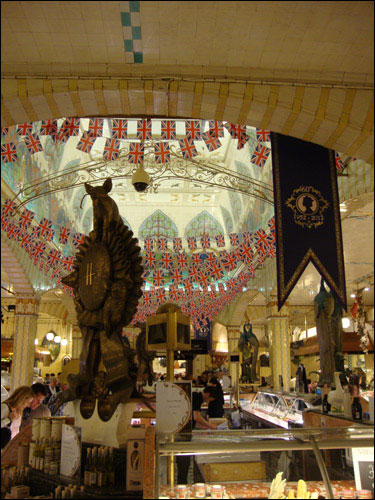 Oxford.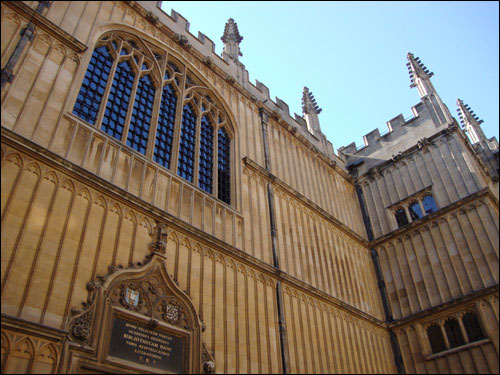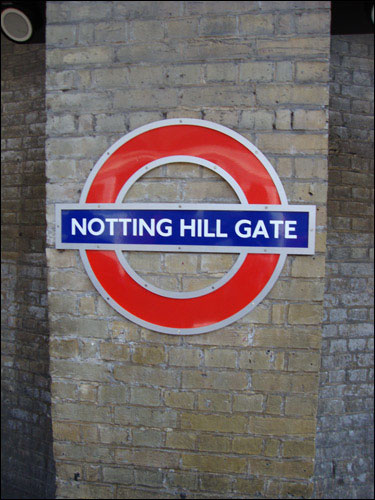 Hanging out with the bears in Harrods.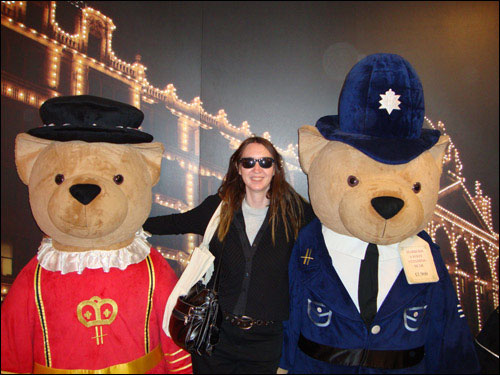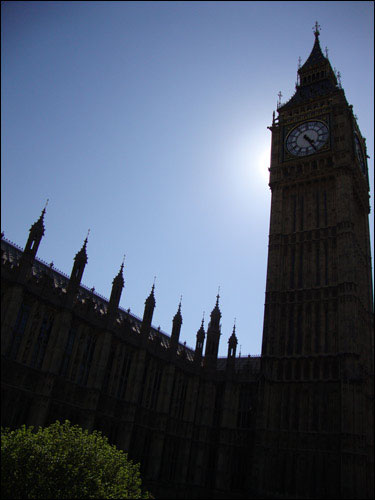 Oxford.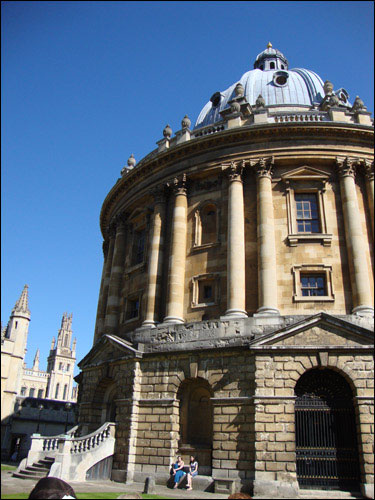 Royal family Lego display in Hamley's toy store, Regent Street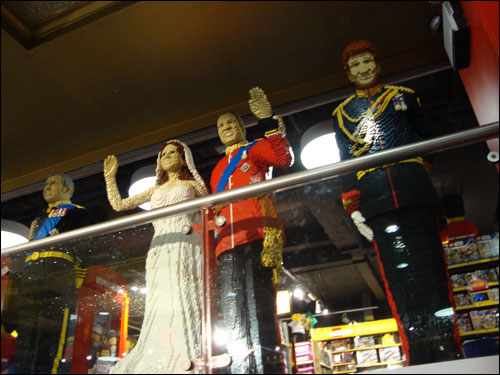 Portobello Market.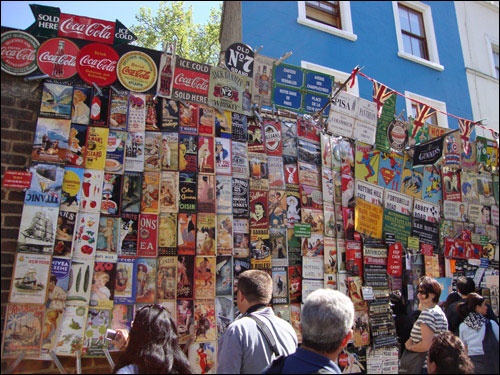 Portobello Market snacks.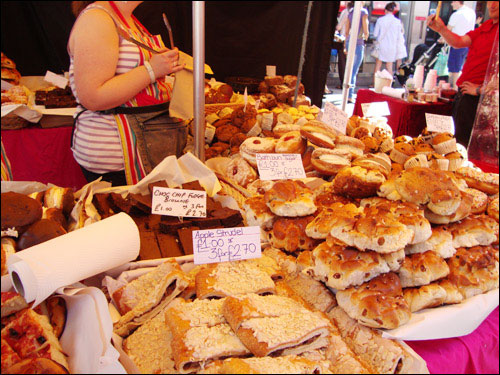 Selfridges, Oxford Street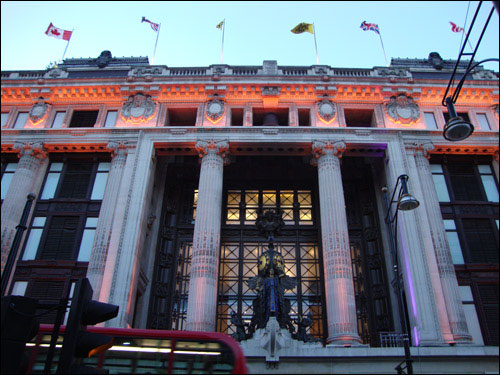 Portobello Market: collectable cameras for sale.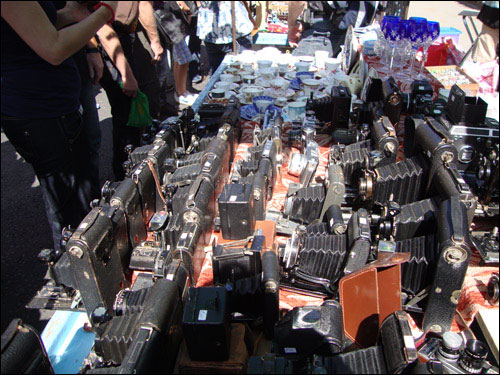 Oxford.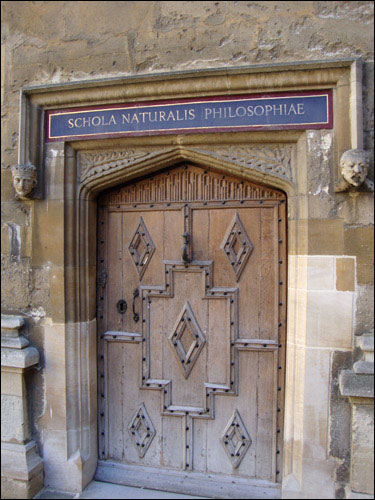 Oxford.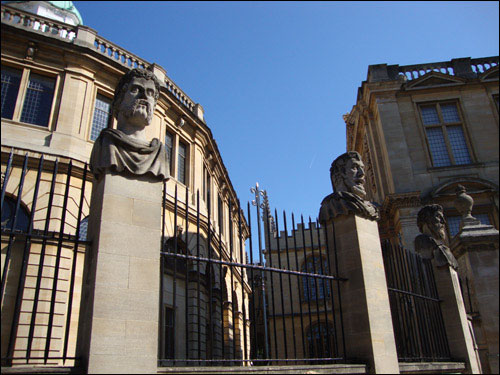 Picturesque Kensington.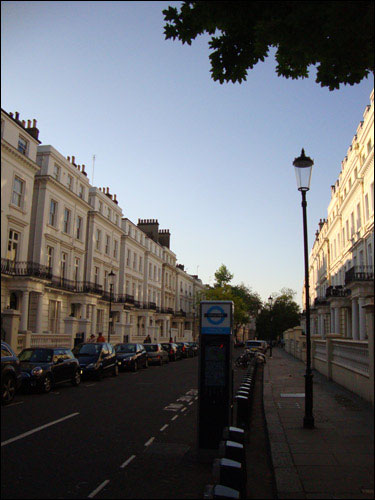 Oxford.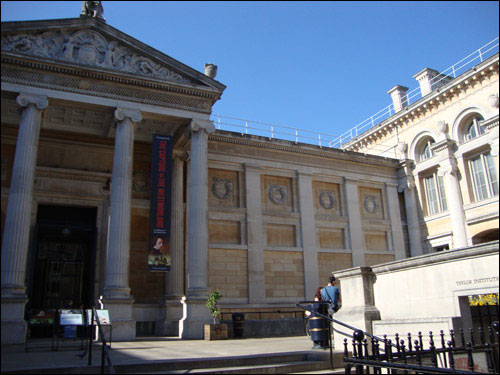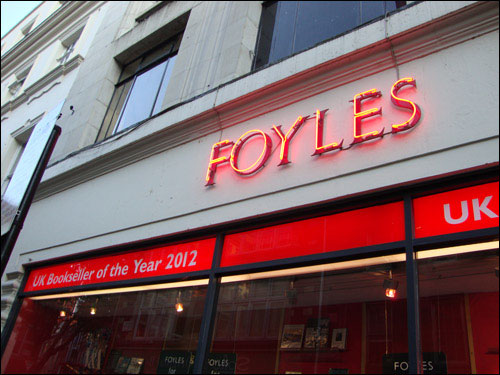 Their YA section.
Oxford.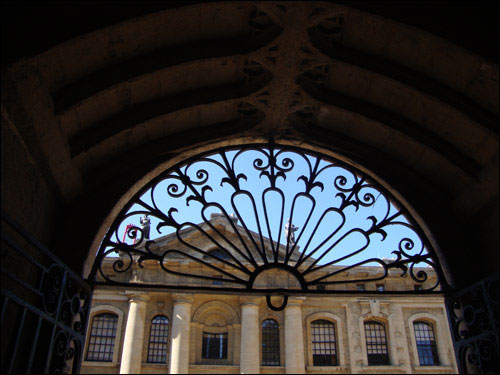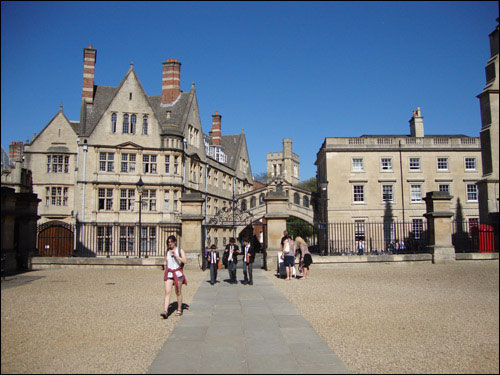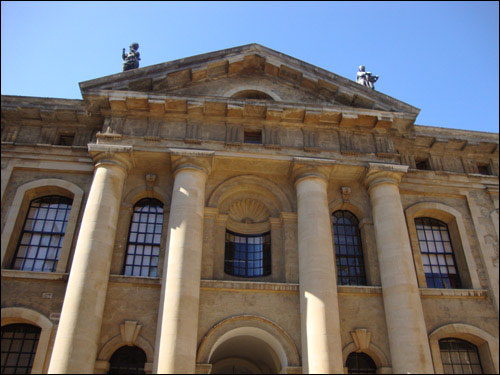 Dublin's Botanic Garden photos to follow over the weekend!