I will be incommunicado quite shortly. I'm about to embark on what promises to be a fascinating expedition to Mars along with famed boy reporter
Tintin
, Professor Calculus and the ever cantankerous Captain Haddock. I can't divulge any other details at this time, you understand (matters of planetary security and all that...), but I will say that I'm looking forward to playing fetch with Snowy on the Red Planet.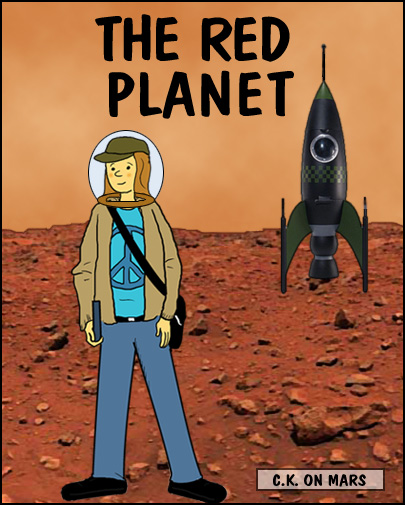 Okay
, so I'm not exactly journeying to Mars...I'll actually be hanging out in the Emerald Isle but Paddy good-naturedly granted my recent request to draw a
Tintin style image of me
and once in possession of that I couldn't resist starring in my own Tintin type adventure. I mean, who could?
But if you want to humour me and ask me how the Red Planet was when I get back, that's cool with me.