I've been wanting to post this for awhile and today I got the all clear so I'm extremely happy to be able to share the cover for
My Beating Teenage Heart
: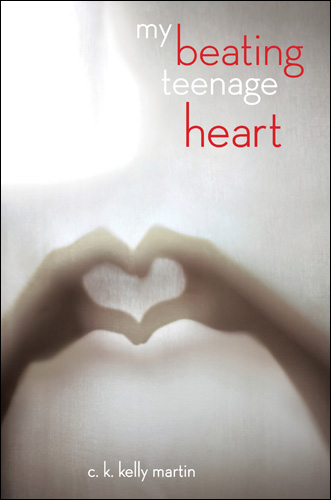 I would've had it up a bit earlier in the day but there's been a flurry of activity centred around the fact that our heating is broken. In February. In Canada. Fun times.

I'm waiting on the repair person as I type this and my fingers aren't nearly as cold as they could be because we nipped over to Canadian Tire last night to get a space heater. This is one of those times that I'm happy that the apartment is rather small (less to heat!).

As well as the cover I've added the flap copy here and hope to add the first chapter soon too.