All of the below summer photos were taken in Ontario this August. In some cases I didn't have my camera with me and had to use my cellphone instead.
This year's Oakville Jazz Festival was wonderful all round but my favourite performance was by Doctor Draw who we also caught at the festival two years earlier. I was so impressed back then that I had one of the characters in My Beating Teenage Heart make reference to him in Chapter Ten. He's a wonder. Be sure to check out the video below the photos if you've never heard his music.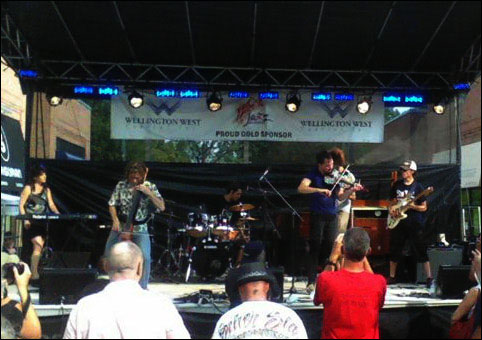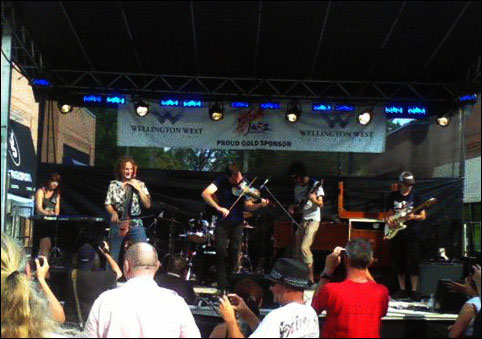 This was my first time in
Beausoleil Island
(coincidentally Doctor Draw has a song called Beau Soleil) and I couldn't figure out whether I was more relieved or disappointed that we didn't see any snakes that day. The island is a refuge for the venomous Eastern Massasauga rattlesnake but from what I hear there are also plenty of other, less dangerous snakes, around the place. Not to mention bears! The island itself is a lovely spot and it was such a treat to have dinner sitting on the back of our friends' boat with our feet soaking in Georgian Bay and Neil Young and Loverboy playing on the radio. Does it get any more Canadiana than that??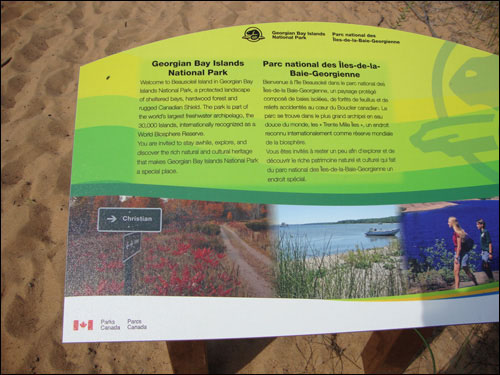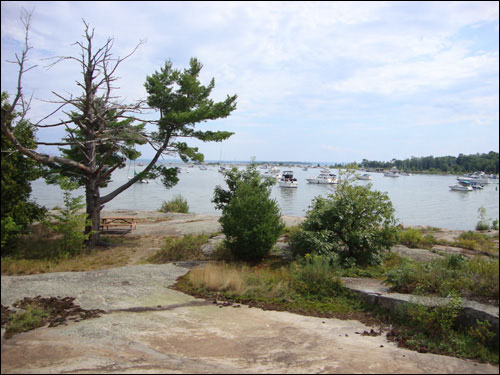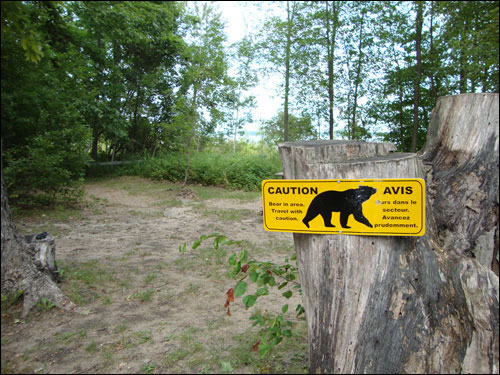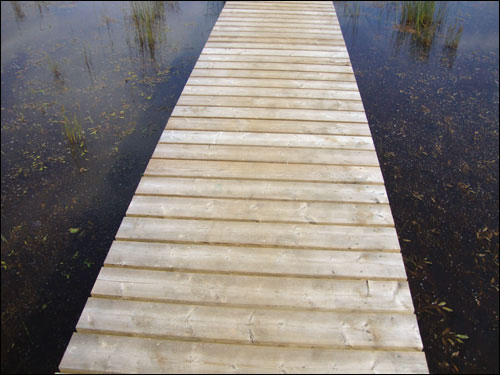 It's not the dog days of summer without
the Ex
and it's not the CNE without fried food! This year we tried the deep fried macaroni, which was quite yummy and not oily like you might expect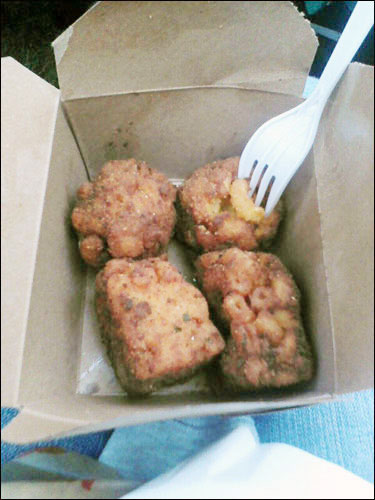 and the deep fried Oreos, which pleasantly retained their cookie-ness. They look a bit of a fright when they come out of the deep fat fryer but I swear they were really good.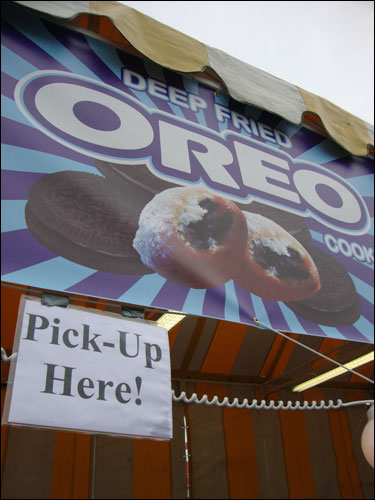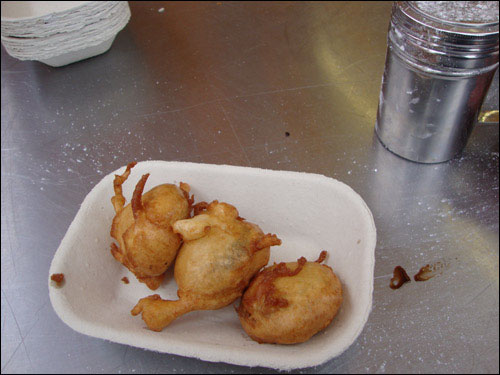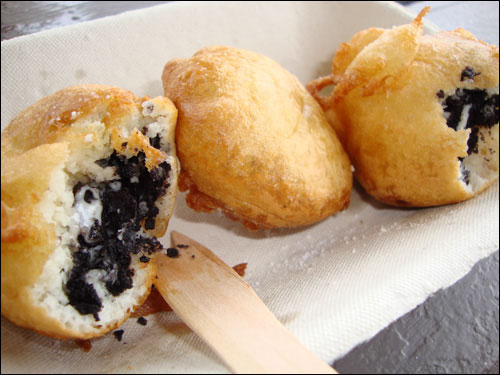 David Smith Jr. is a second generation human cannonball. Luckily he was able to complete his last peformance of the day about an hour and a half before the weather turned crazy and the sky filled with lighting bolts! But the wind was already beginning to pick up at the time. In fact,
the weather later got so nasty
that they closed the CNE gates early last night and cancelled the Toronto FC game in the middle of it.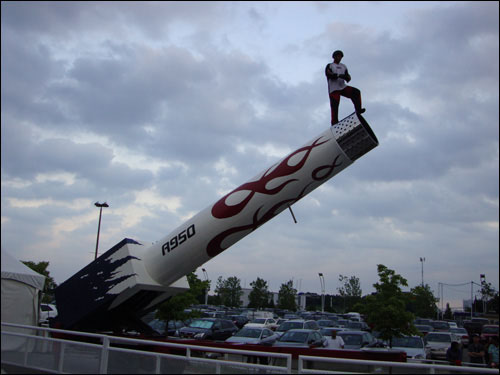 Strong Man John Beatty
was also very entertaining. In the second photo below he's actually pulling two trucks but I couldn't fit them into the frame with him.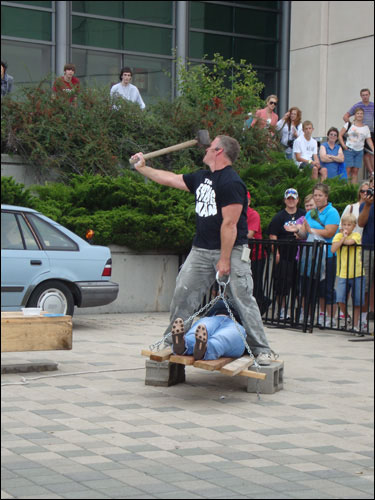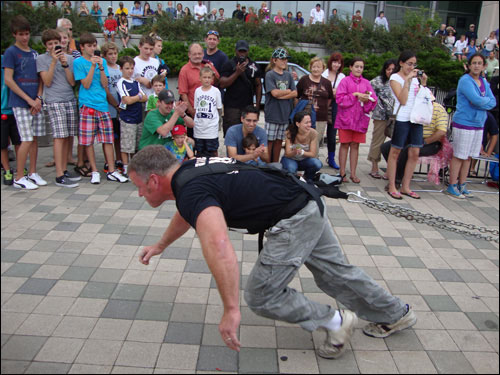 This was my favourite sculpture from the International Sand Sculpting competition: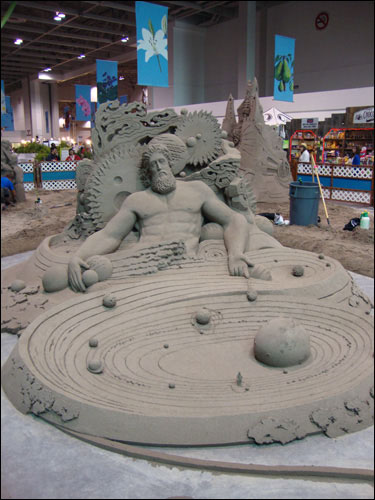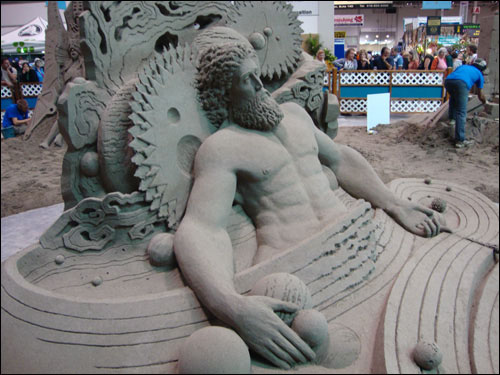 They're all outstanding.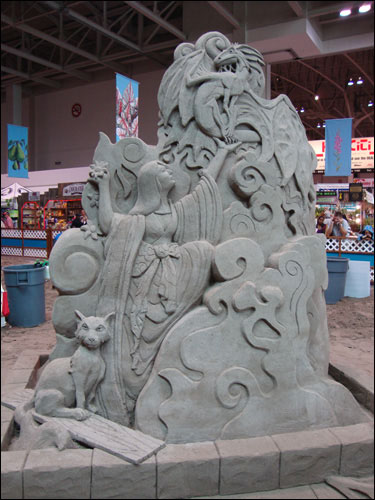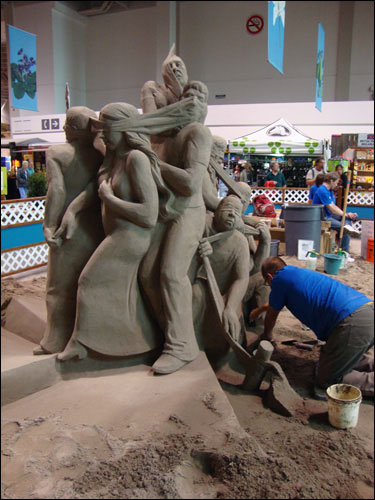 But my very favourite thing from this year's CNE was listening to the
Searcher Group
speak about their paranormal investigations. They don't charge for investigations but their leader, Richard Palmisano, has written several books about the groups' investigations, including one about the Ghosts of the Canadian National Exhibition. If you have an interest in parapsychology and are planning to attend the Ex this year I strongly suggest you go on the 29th or 31st when the group will again be speaking at the Direct Energy Centre presentation theatre (seating is limited) at 5:30.
This is the second year I've had the chance to hear them discuss their investigations and it was compelling to hear them speak about EVP work. According to their experience, ghosts talk, even amongst each other, and protect each other like we would with those close to us too. One of the Searcher Group members noted that, "They don't sound like us at all. They talk in very loud whispers."
You probably can't tell from my fuzzy photo but that's Casper on the podium. Boo!