Today I'm incredibly excited to announce
Dancing Cat Books
, an imprint of Canadian publisher
Cormorant Books
, is going to publish my new contemporary YA book,
The Sweetest Thing You Can Sing
! It will hit shelves in Canada this coming fall and I'm beginning the editing process in January.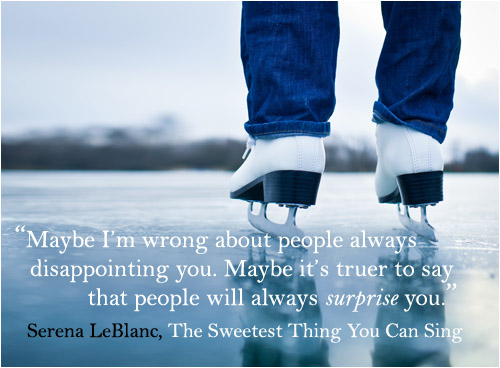 In essence The Sweetest Thing You Can Sing is about the difficulties fifteen-year-old Serena has in establishing authentic relationships with boys in a society that both sexualizes and shames young women. Meanwhile she's also dealing with dysfunctional family dynamics caused by her missing favourite brother, who left the family without a trace when his drug addiction spiralled out of control.
Serena has barely begun to enjoy the popularity that comes with being newly thin and pretty when her basketball player boyfriend of four months puts her in a compromising position at a party. It's not the first time he's made her feel somehow wrong but it's the last—she swears off the opposite sex. If only fixing her family life were as easy…...
Serena's consumed with worry for the brother she was so close to growing up. Even as she searches for him she's determined to get her own life together—new friends, a new part-time job and no more guys—ever. Until she meets Gage, a temptation she can't resist but who brings with him another set of complications.

I'll share more as time goes on! But in the meantime, if you don't hear much from me, you'll know why. I can't wait for you to meet Serena!