As promised, the first chapter of My Beating Teenage Heart is finally up! You can read it
right here
.
I was in Montreal last week and as usual the camera came along for the trip while my laptop stayed home. There were some signs of spring around the place (like the flowers in the below snap of old Montreal) but for the most part it was pretty chilly and overcast. One day we even had snow but fortunately there are plenty of great places to pop into to keep warm and dry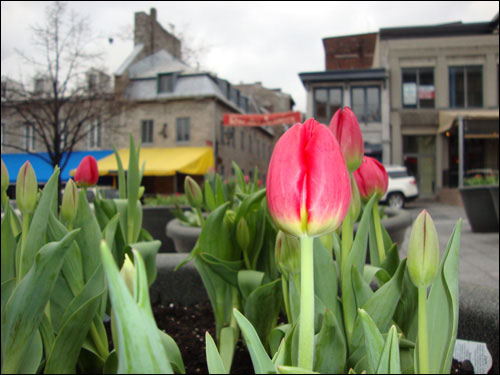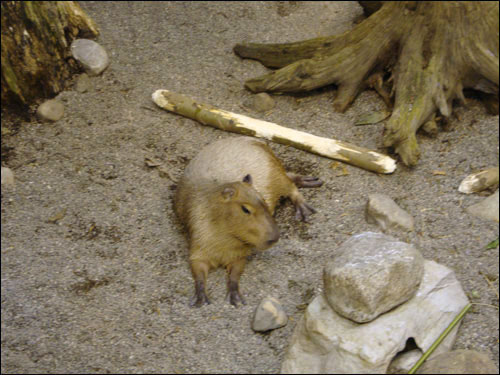 I'm not sure whether you can get an accurate idea of their size from these photos but the capybara is the world's largest rodent (who knew?) and can grow up to 4.3 feet (130 centimetres) in height and weigh up to 140 lbs (65 kg).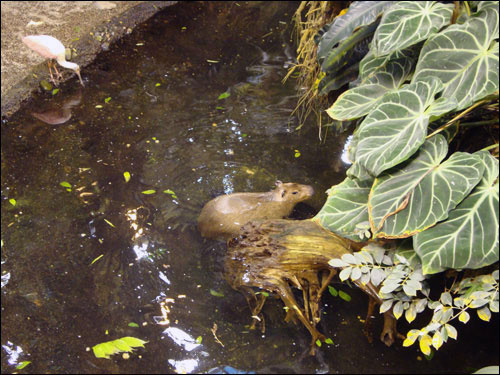 There were plenty of other cool animals to discover at the Biodome ranging from colourful macaws to monkeys, a caiman, a lynx, four different types of penguins and poisonous frogs.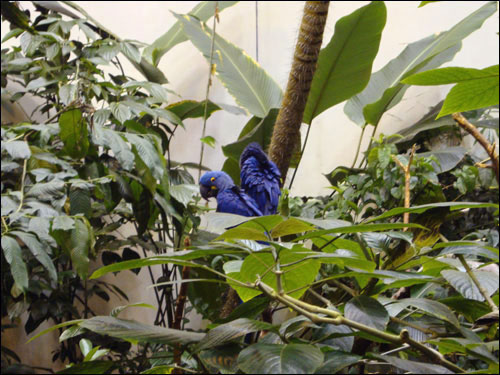 I was already in love with
Archambault's
flagship store (which carries books, CDs, DVDs, videogames, musical instruments and an extensive collection of sheet music) from previous visits but am also more than a little jealous that we don't have anything to match it in Toronto.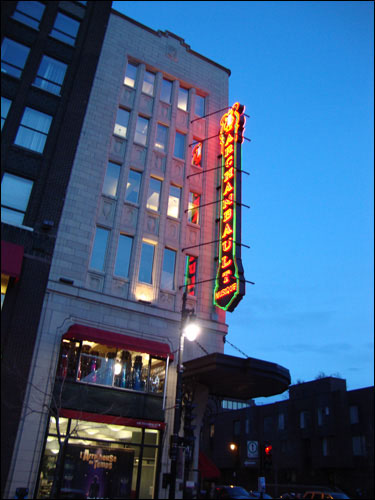 Behold the impressive sheet music floor of Archambault: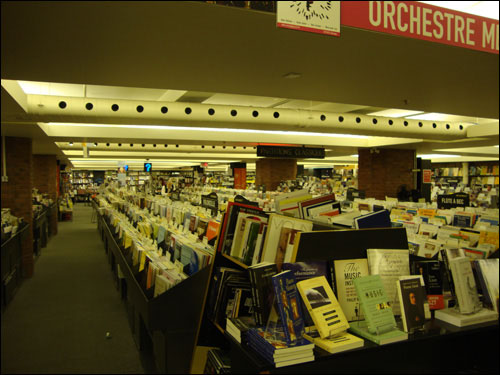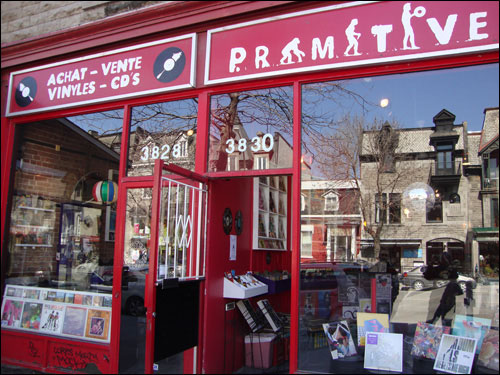 and had a look in several other Plateau area record stores,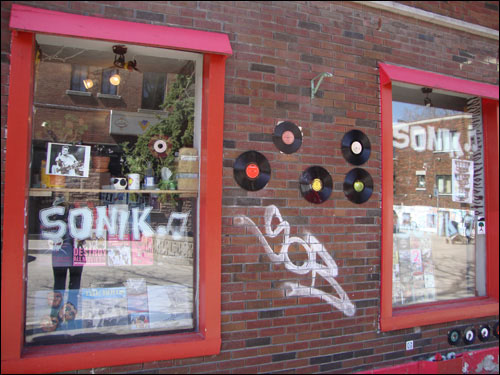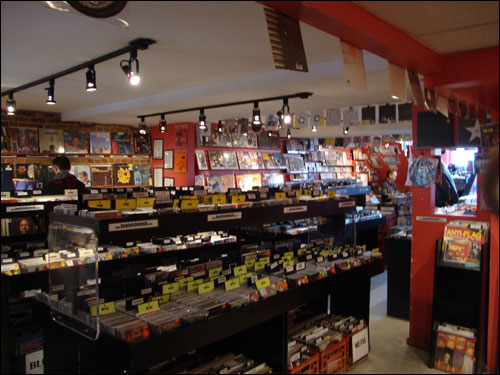 videostores (doesn't this one look cozy),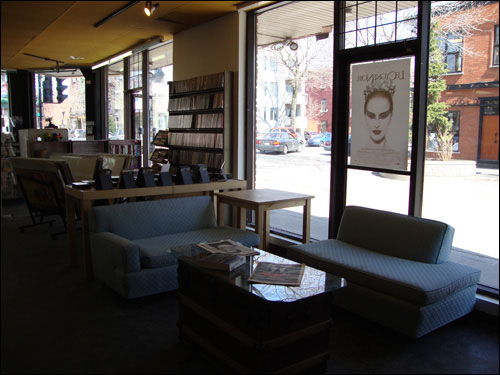 and bookstore
Renaud-Bray
which is always doing something new and cool with this nook near the graphic novel section: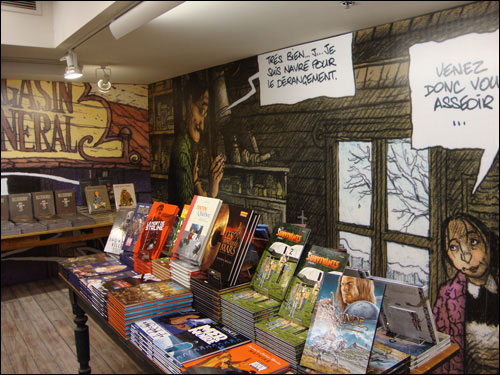 Speaking of bookshops, I stopped into the
Paragraph
bookstore across from McGill University where I visited with
Courtney Summers'
hauntingly grief drenched book
Fall for Anything
(if you want to read my thoughts on the novel, you can check them out in
this December blog entry
).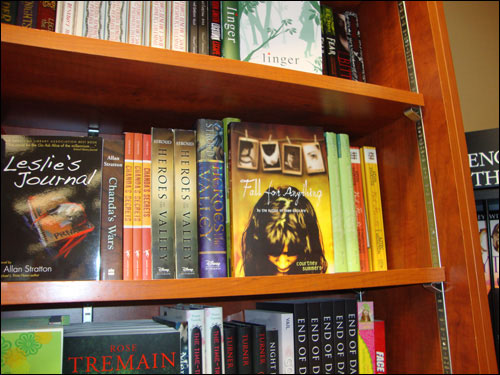 Some other Plateau area sights: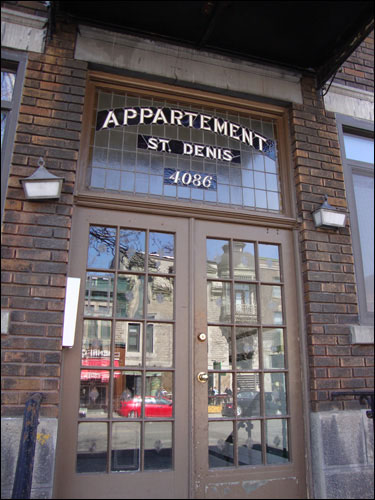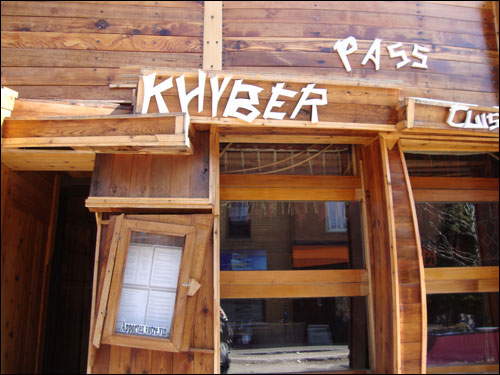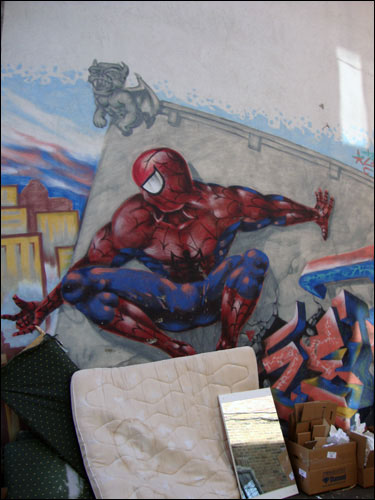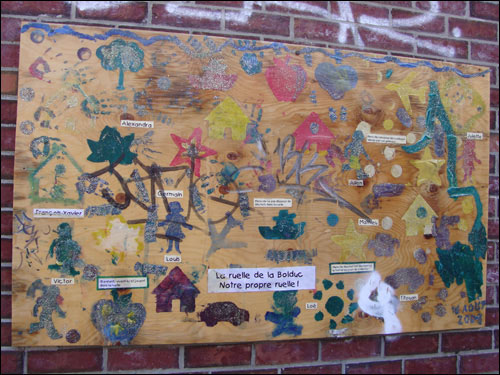 Even the Easter bunnies in
Ogilvy's
were getting in on the Habs mania last week.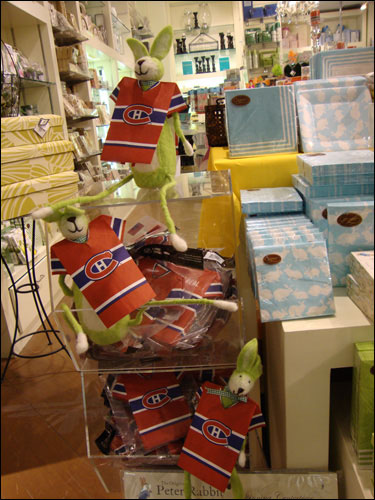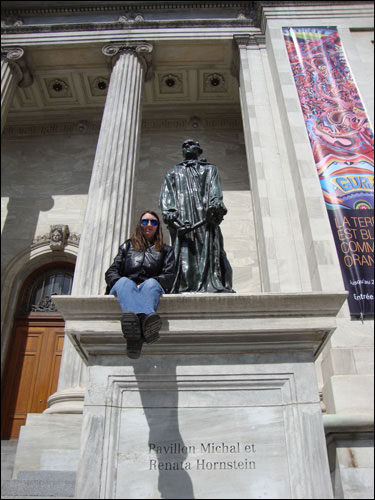 and in.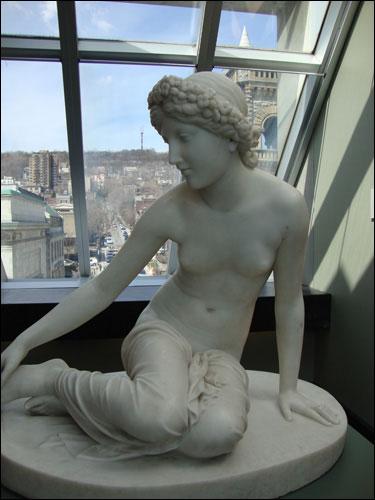 Old Montreal statues and monuments: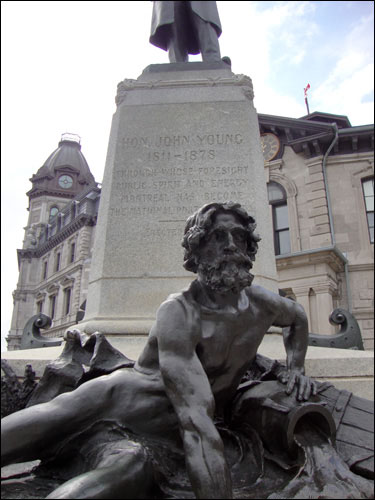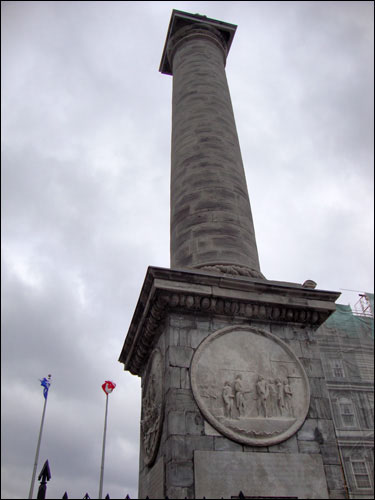 Downtown Montreal: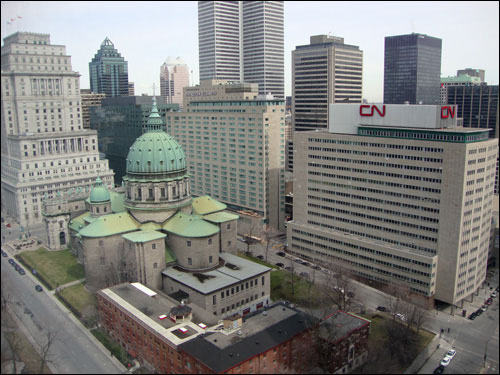 Some commentary scrawled on this Bloc Quebecois campaign poster:
And finally, I can't resist taking a picture of
Le Château Apartments
on Sherbrooke Street each and every time I visit Montreal. Built in the 1920's, it's one of the most gorgeous buildings I've ever laid eyes on.