I haven't seen any clips for last night's
Billy Bragg
Toronto show appear on YouTube yet but if they surface I'll post them later (please tell me someone captured the brilliance of
Evidently Chickentown
on video!). There's a
review up on Canoe
if you want to hear more concert details.
It's actually been awhile since I caught a full length Billy Bragg concert in Toronto—my last two Bragg gigs were in
London last year
and Dublin in 06—but it's cool indeed to share the experience with some of my fellow countrymen and see what Billy Bragg fans they still are. And always, always, wonderful to see Billy—who is hilarious, insightful, inspiring and really knows how to rock a guitar—play live.
As you can see below, my spot against the stage wasn't actually an ideal one for snapping photos. My old point and shoot camera wasn't up to the challenge of the concert lighting and made portions of the show appear like a bit of a psychedelic experience.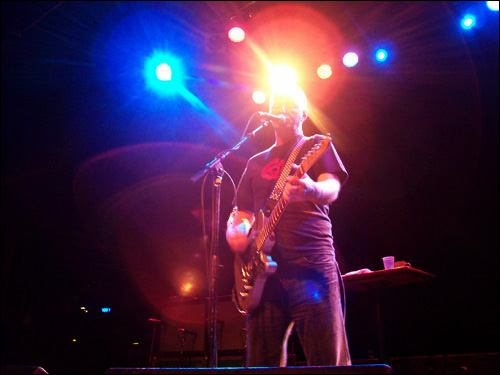 Or like a potential bootleg album cover—case in point: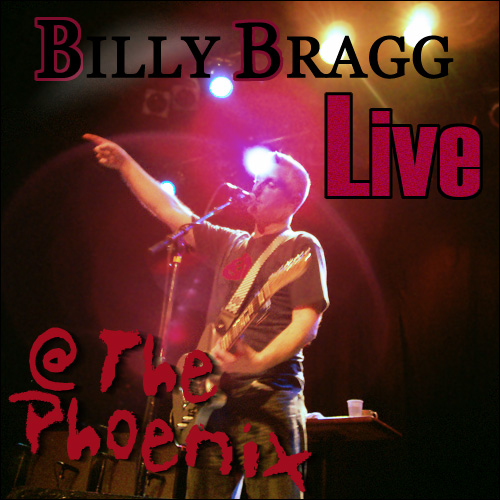 However, I did manage to get a few snaps that were more representative of the gig.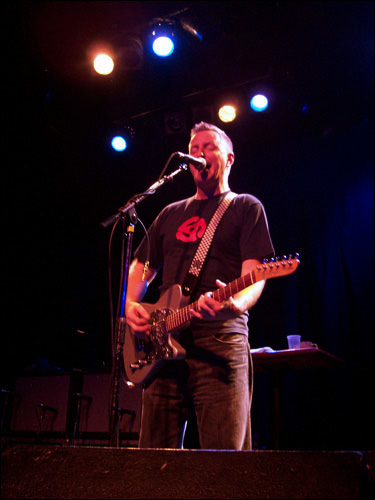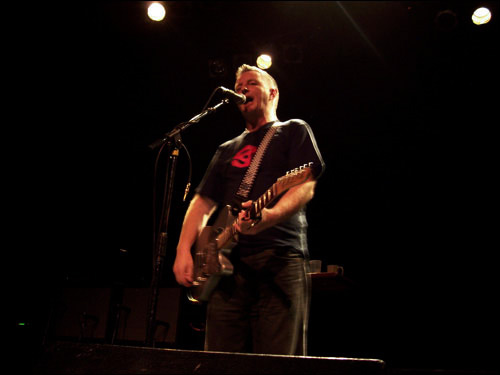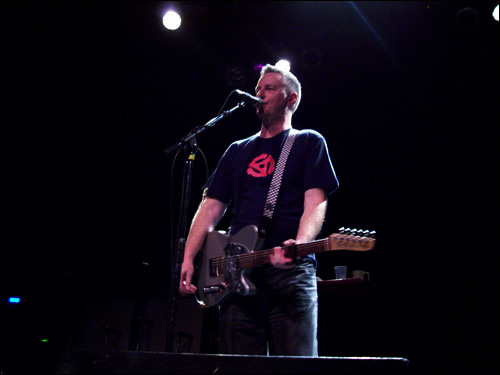 When you're just one guy on stage with a guitar regular tea breaks are essential for refueling!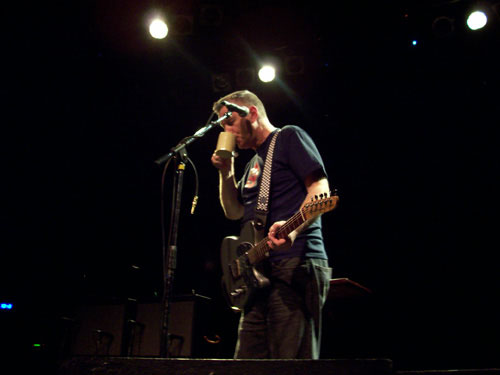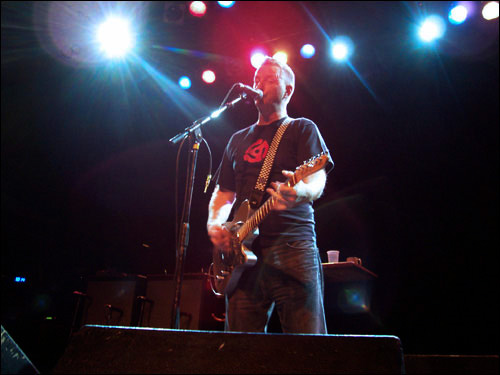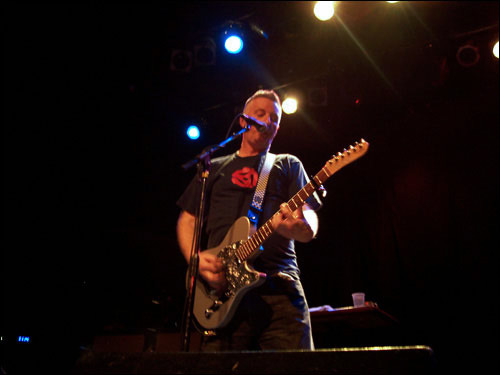 So, because there aren't any T.O. clips up yet I'm attaching a few from the Bragg show in St. John's, Newfoundland on November 14th.
Must I Paint You a Picture:
Greetings to the New Brunette:
The Warmest Room:
And here's some bonus classic Billy: An Accident Waiting to Happen, live in 1992
Thanks, Billy, for an amazing show and for keeping the faith all these years and helping your fans keep ours!

And for Canadians with tickets to the upcoming Bragg shows in Hamilton, Ottawa, Vancouver, Victoria, Edmonton, Calgary and Winnipeg—you guys are in for a fantastic time!