Canadian
Our Lady Peace
fans probably already know that they're doing an extremely cool Canadian tour this coming March through May where they'll play the
Clumsy
and
Spiritual Machines
albums in their entirety on 2 separate nights. The second set will be a selection of songs from their other albums.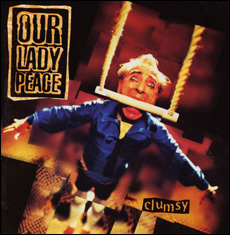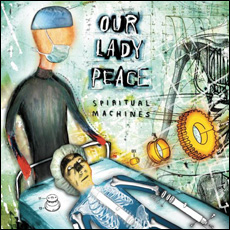 As if that's not exciting enough their Toronto dates are at my favourite T.O. venue, Massey Hall. The only trouble is, how to choose between such two amazing albums. And so I pored over the albums and what it came down to is, I can't miss the chance to see OLP sing the song Clumsy live. Maybe they'll play it on the Spiritual Machines night anyway, but well, if I have to choose I've gotta go with the sure thing.
And what about 4 AM for that matter? Can't miss that either. Automatic Flowers. Superman's Dead...But hey, how about Life, In Repair and Right Behind You from Spirtual Machines. Do you see the torture I've been dealing with this morning!
I was an OLP fan before
One Lonely Degree
but writing about main character Finn and her feelings about Our Lady Peace actually made me an even bigger one and now I can't really hear the band without thinking about her. I almost wouldn't be surprised to see her at the Massey Hall gig in March and, you know, I bet she has better tickets than me and is going both nights. One of the big questions this gives rise to is, who would Finn be at the concert with? I'm going to scope out the first few rows in front of the stage and take a close look at the redheads to see if I can figure out the answer. If anyone catches sight of her on the Spiritual Machines night let me know!
* Read more about OLP's Canadian tour and next album on Chart Attack
* Finn Kavanagh of One Lonely Degree writes about Our Lady Peace on Shooting Stars Mag before the release of Burn, Burn last May.